The stylish UK original show Culprits stars Gemma Arterton, Kirby and Eddie Izzard. 
Updated 12/10/23: Culprits now has a confirmed release date.
Disney have confirmed that eight-part UK thriller series lands at Disney+ on November 8th, 2023.
The show follows a gang of elite criminals after a heist who find themselves being hunted down by a ruthless assassin. Culprits enjoyed a premiere last weekend at the 67th BFI London Film Festival.
There should be a trailer soon – we'll keep you posted.
Original article (of 07/08/23) continues…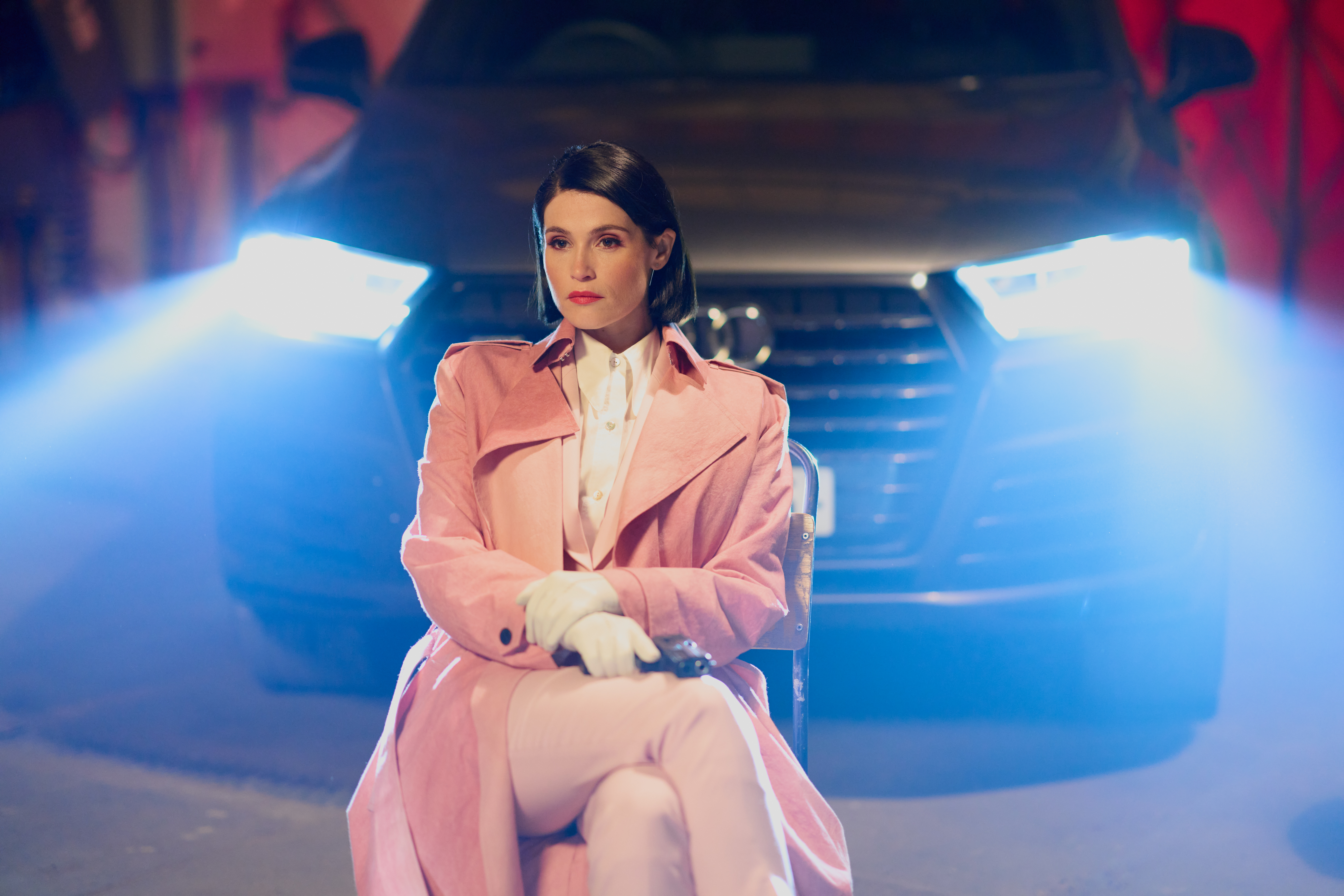 Culprits – first look images from Disney+ new thriller series
Disney+ UK have released first look images for the principal characters in their upcoming thriller Culprits.
Described as "…a thrilling and darkly funny crime series", the show comes from filmmaker J Blakeson. The series is a Character 7 production from executive producer Stephen Garrett (The Night Manager).
Here's the premise for Culprits
Culprits kicks off where most crime stories end: after a high-stakes heist, when the crew of elite criminals have gone their separate ways and have tried to leave their old lives behind. Past and present collide when a ruthless assassin starts targeting them one by one. Why are they being stalked, who is behind the mayhem, and will they be able to find one another in time to protect themselves and the people they love?
The cast includes Nathan Stewart-Jarrett, Gemma Arterton, Kirby, Niamh Algar, Kamel El Basha, Tara Abboud, Kevin Vidal, Ned Dennehy and Eddie Izzard.
Culprits was created by J Blakeson, who directs with Claire Oakley. The producer is Morenike Williams (Killing Eve). The executive producers are Stephen Garrett & J Blakeson, with Johanna Devereaux for Disney+.
The series premieres this autumn in the UK & Ireland, under the Star banner on Disney+ and runs for eight 55-minute episodes.
We'll keep you posted.